Do you want to grow your business and reach your goals this year? 
Stop dreaming. Start doing.
Does this sound like you?
It's a brand new quarter and you can't wait to get started.
You tell yourself, "This quarter is going to be different! No more setting goals and not following through. No more wasting time second guessing myself. I just need more self-discipline to get there!"
But as time passes you find yourself:
🔹tired of building your business in isolation.
🔹tired of second-guessing every decision you make.
🔹tired of knowing where to go but not how to get there.
🔹overwhelmed by all the decisions.
And just like that it feels like all your business dreams go up in smoke.
What if I told you it didn't have to be that way?
In some areas, in-person networking, business lunches, and weekly coffee dates with our business besties are possible. But in many parts of the world that's just not the case yet.
Fortunately, one bonus of the past couple of years is that we've learned how to find community and foster close connections virtually.
The 
Coffee & Caffeine Business Mastermind

 is one of those places where you can find community and accountability from the comfort of your own home.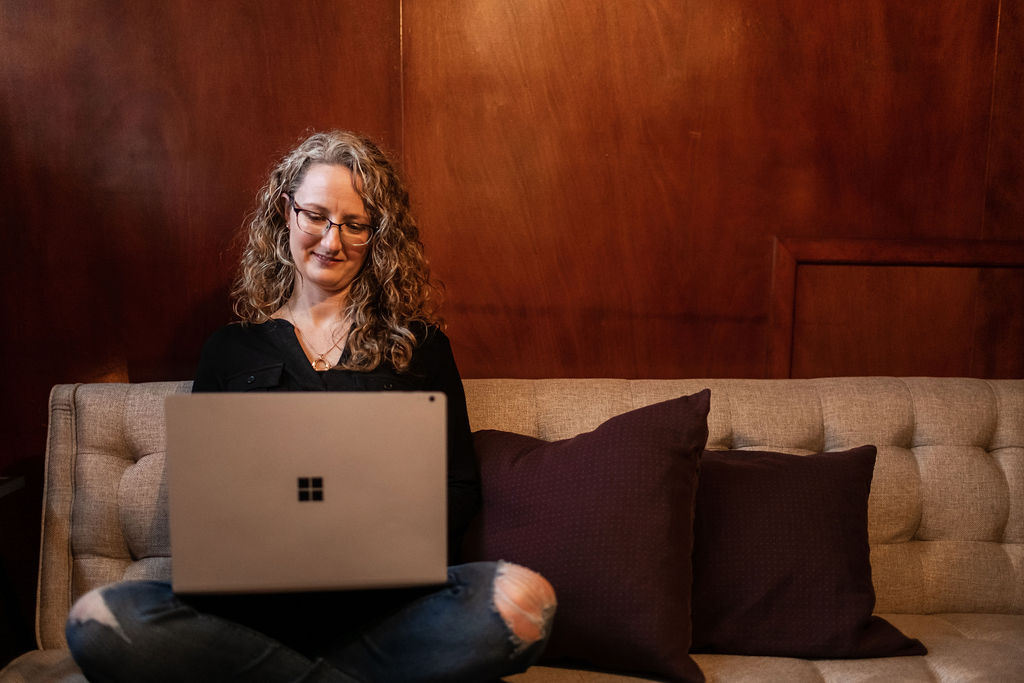 You Need Accountability
After juggling a career and homeschooling for 14 years, I've been on both sides of the fence.
I've paid for mastermind and accountability programs, and I've hosted mastermind and accountability programs.
And here's the main reason we all need a business mastermind and peer group: because, as entrepreneurs, we live and work in isolation.
You're still making most of the decisions for your business in your head — and primarily alone.
Do you know what happens when you do this?
You tell yourself lies.
I know because I've done it.
The problem of building a business on your own is that you can't step back and see the big picture, evidence, statistics, or information.
The truth is that no mastermind or accountability group can prevent you from making mistakes or having learning experiences or disappointment — that's impossible. 


But when you
plug into
a group of women who are walking alongside you to help you step back, examine the evidence and help you map out your next steps, you can turn stumbling blocks into stepping stones!


With a business mastermind in your corner, you can focus on solving problems externally instead of just beating yourself up.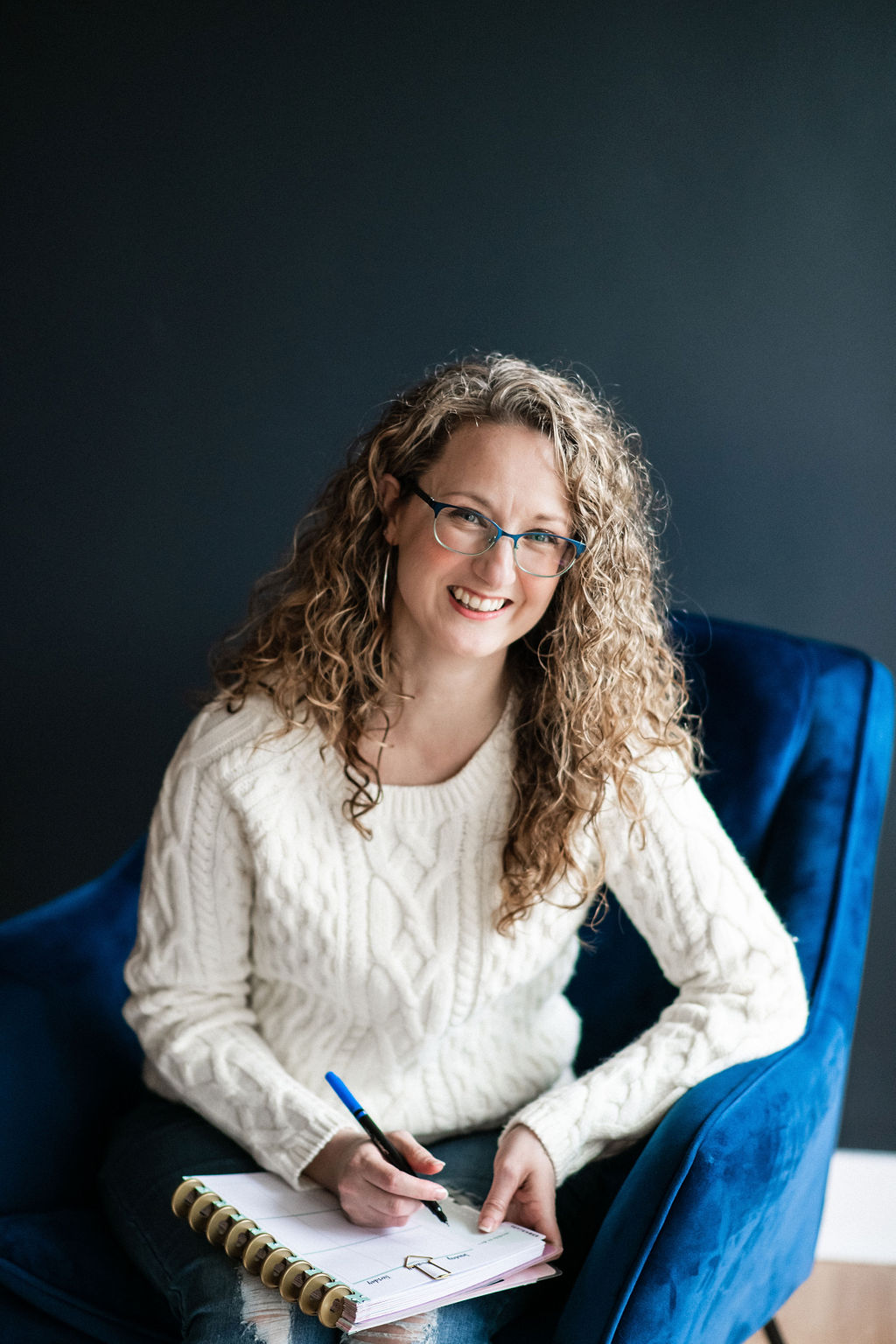 Coaching & Caffeine Business Mastermind
The Coaching & Caffeine Business Mastermind is a business mastermind for professionals and entrepreneurs.
This mastermind is the perfect fit for you if…
You run your own business and need feedback and support
You have an established business with at least one platform where you publish content (whether that's a blog, a podcast or YouTube) 
You have big goals but need someone to help you turn your jumble of ideas into action plans
You're tired of feeling like you're building your business all alone
___________________________
The Coaching & Caffeine Business Mastermind will
give you a trusted group of entrepreneurs to listen & help you

help keep you accountable & focused each week

help you move forward growing your business using the power of group coaching and accountability
I will facilitate each meeting so we stay on track.

Your intake form has been submitted. Check your email for a copy of your responses. If you're accepted, you'll receive an email with a link to checkout.
What's Included Inside The Coaching & Caffeine Business Mastermind:
 Weekly Mastermind Power Hour - Weekly meetings on Zoom. During this hour, you have access to group coaching and hot seats. We set goals, brainstorm solutions and cheer each other on. It's the boost you need to keep showing up. ($125 Weekly Value)
Monthly Live Content Creation Planning - During our time block we will plan out content for the next month. Blog posts, products, social media platforms and more! ($250 Monthly Value)
Monthly Project Days - Co-working project days to tackle that one project you've been putting off or struggling with. We got you!

(

$500 Monthly Value

)
Daily Voxer Support - You don't have to wait until the following week's call to ask your question when you get daily Voxer access 24/7! Not just to one person but the entire group.

 

( $500 Monthly Value)
BONUS: Pre-Planning Workshop- Discover exactly what you need in order to set up your goals for the next year. (Value: $125)
BONUS:

Each quarter I will host a Business Planning Retreat. This

4-hour planning retreat is designed to help you

map out your goals for the upcoming quarter and break them down by month and week.

 ($500 Quarterly Value)
BONUS: Quarterly Printable Business Planner to help you map out your business goals.

(Value: $95.00)
Will You Join Us?
There are two options:
 Quarterly : Do you need to jumpstart your business goals this year? Join for a quarter and get set up for success in 2022! Total value $5970/Quarter Your Price: $650/Quarter
 Annual: Do you need ongoing accountability to help you knock out your business goals this year? Join annually for ongoing support as you make adjustments to hit those goals! Total value $23,880 Your Price: $2400/year (save $200!)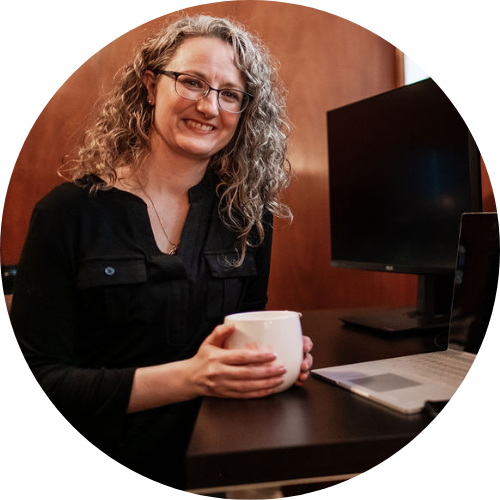 ⏬⏬Next Steps⏬⏬
This 12-week program is a super, focused co-creation group. Co-creation means that we work together to brainstorm solutions, share ideas and work hard to get the results you want.
The first step is scheduling a quick call with me to see if this Mastermind is for you!
This is a 12 week program. You will have the option to renew each quarter. If you don't, that's okay - but once you leave, your spot is given to the next person on the waiting list. There is no such thing as "pausing" your spot, or coming in and out of the mastermind.
After you fill out the application, you'll be contacted within 48-72 hours. Next, I'll schedule a call with you, and if it's the right fit, you'll be invited to begin the onboarding process.
I hope you decide to stay for the long haul. That's the goal. To create an incredible group of entrepreneurs that become like family. To create an environment where support, accountability, and true transformation happen. 
Your intake form has been submitted. Check your email for a copy of your responses. If you're accepted, you'll receive an email with a link to checkout.
Frequently Asked Questions
What program do you use to check in weekly?
We use Zoom for our weekly sessions. You also have the option for daily accountability using the Voxer App which is free.
Can I get a refund if I'm unhappy with my purchase?
If you are unsatisfied with your purchase, please reach out within the first 7 days for a full refund.

How long is the program?
This program is designed as a quarterly coaching program with the option to lock in a lower price for the full year in the first month.