The Working Homeschool Mom Coffee Club helps you surround yourself with other women who are building a life they love - even when that looks a bit chaotic!
Inside the Coffee Club we talk about time management, chores, business, and more - no more isolating each area of your life from who you are as a whole person.
We get it, working moms who also homeschool their kids, live in a special kind of chaos.
You know you need to work. You know homeschooling is the best choice for your family. You've been told doing both is impossible!
You're starting to feel like maybe they are right.
Time Management strategies you've found are designed for the stay at home homeschooling mom or the career mom.
Online and in-person communities are built for either the stay at home homeschooling mom OR the career mom.
Chore systems, morning baskets, meal planning… all of the resources are developed for stay at home homeschooling moms or career moms.
You really need a way to combine the best of both worlds in a simple, practical way.
Why is that so hard?
Maybe you feel like this is it...this is your new reality and nothing is ever going to change.
I know the feeling, it wasn't long ago that I felt the same way.
Oh I have been there...
No matter what I tried, I never seemed to be able to get it all done.
I thought that if I could conquer Time Management I would be able to do All. The. Things.
I tried online planners, offline planners, and even tried combining seven different planners to organize my work, my kids' homeschool, home, and life. 
Nothing worked. I was always behind, I missed deadlines, forgot about appointments, and never had the supplies I needed for homeschooling.
I was always working but not accomplishing anything. The house was a mess, and I fell into bed exhausted only to wake just as tired the next day. 
I was failing in every area of my life. I knew something had to give. I knew there had to be a better way. 
Maybe you are like me, and you've tried all the perfect planners. You planned and wrote out what your week will look like, but then life happened and the whole plan is ruined. 
Maybe you've tried time blocking, which was perfect for working except the little kids are crawling all over you, and your older kids are watching wayyy too much TV, and the house is a wreck. 
If we all have 24 hours in a day, why does everyone else seem to get so much done?
It's only natural to see what other moms are doing, see their success and want that for our family, right? 
Unfortunately, that only adds to the mom guilt. 
That is why the best way for you to learn how to manage your time is from those who have been rocking this life for YEARS. From those on the same journey as you.
Look, I know how powerful inspiration can be! But scrolling social media seeing those Pinterest perfect homeschooling moments, never motivated me. 
Instead, it left me reaching for my hidden chocolate stash, downing one too many cups of coffee, and binge-watching the latest TV show. Why bother trying…
The problem with most inspiration on social media is that those moms aren't living my life; they aren't balancing work AND responsible for the education of their kids.
Those time-slotted spreadsheets might work for some, but it didn't work for me. I needed something more, something with the structure to keep me on task and flexibility to adjust to life. I needed not just systems and tools, but a community who "got it."
Once I understood the power of community I started finding solutions.
My breakthrough came when I realized that Time Management was a skill I could learn and my life changed. It was freeing to see that this skill wasn't just a thing you either had or you didn't.
Instead, it is made up of systems and frameworks that I could learn, create, and adjust for my needs.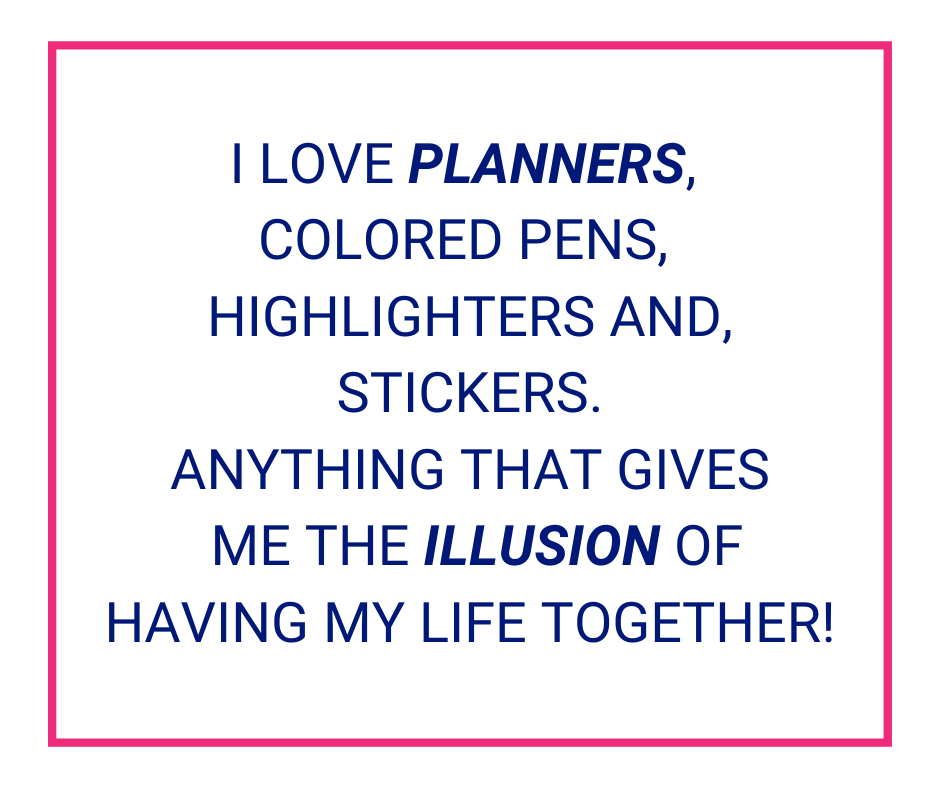 Remember I said at one time I had seven different planners to organize my life? Yeah, about that. 
When I first started working outside the home full time, juggling work, the kids, homeschooling, and all the other parts of my life, it was so overwhelming, I actually burnt out. I ended up so tired, I was ill and depressed — and I wasn't the only one suffering.
I was ready to just quit. All I wanted to do was curl up and go back to bed.
Instead, I stood in my living room having a full-blown meltdown because I was so overwhelmed! 
At that moment, I realized I was letting the drive to find the perfect planner get in the way of actually getting control of my life. 
The truth was, it's the process of putting together your schedule, not the planning system you use to keep on track, that's important. 
Once I let go of the idea of the perfect planner, things started coming together.
If I could sum up what makes or breaks a working homeschool mom, it is her ability to manage her time wisely.
Managing your time wisely is easier to do with a community of support who reassures you that you're not crazy and it is possible to work, even full-time, and to homeschool. Why? Because time management is a vital skill, but not a simple one. That is because it is not "one thing."
You can't drive up to the take out window and order "One time management and one extra large coffee to go, please." Trust me, if this was a possibility, I would have done it ages ago and saved myself so much trouble. 
Instead, time management is a group of systems that work together.
It is made up of routines and schedules that help take you from a chaotic hot mess mom that never knows what is going on to a peaceful, mostly calm mom that uses her time intentionally.
It's simple, really.
You can continue to search the internet to look for resources for working moms who are homeschooling their kids, jumping from blog to blog, or from one Facebook group to another to gather what you need to put together a clear plan to follow.
Or you can join a group of those already making this life work, rocking the chaos.
Introducing Working Homeschool Mom Coffee Club
I promise you can work and homeschool your kids in a way that suits your family. And you don't have to do it alone.
The Working Homeschool Mom Coffee Club is one part education and one part community. 
You'll have access to workshops that are designed for the working mom who is juggling all the things. We'll cover topics from getting a handle on your time, overcoming overwhelm, getting started in homeschooling and more! 
Each month you'll have access to brand new actionable resources to help you take action and get results. 
You'll also be able to reach out and learn from those who have been rocking this life for YEARS. You can have them walk you through step-by-step with personal guidance and mentorship, all in one place. 
We aren't here to tell you to stop doing all the things. We're here to help you figure out what things you need to do and then manage your time so you can do them well.
Because I don't know about you, but after doing this for over 14 years, I know that I'm much more successful at taking action and thinking bigger when I'm surrounded by others who are on the same journey as me.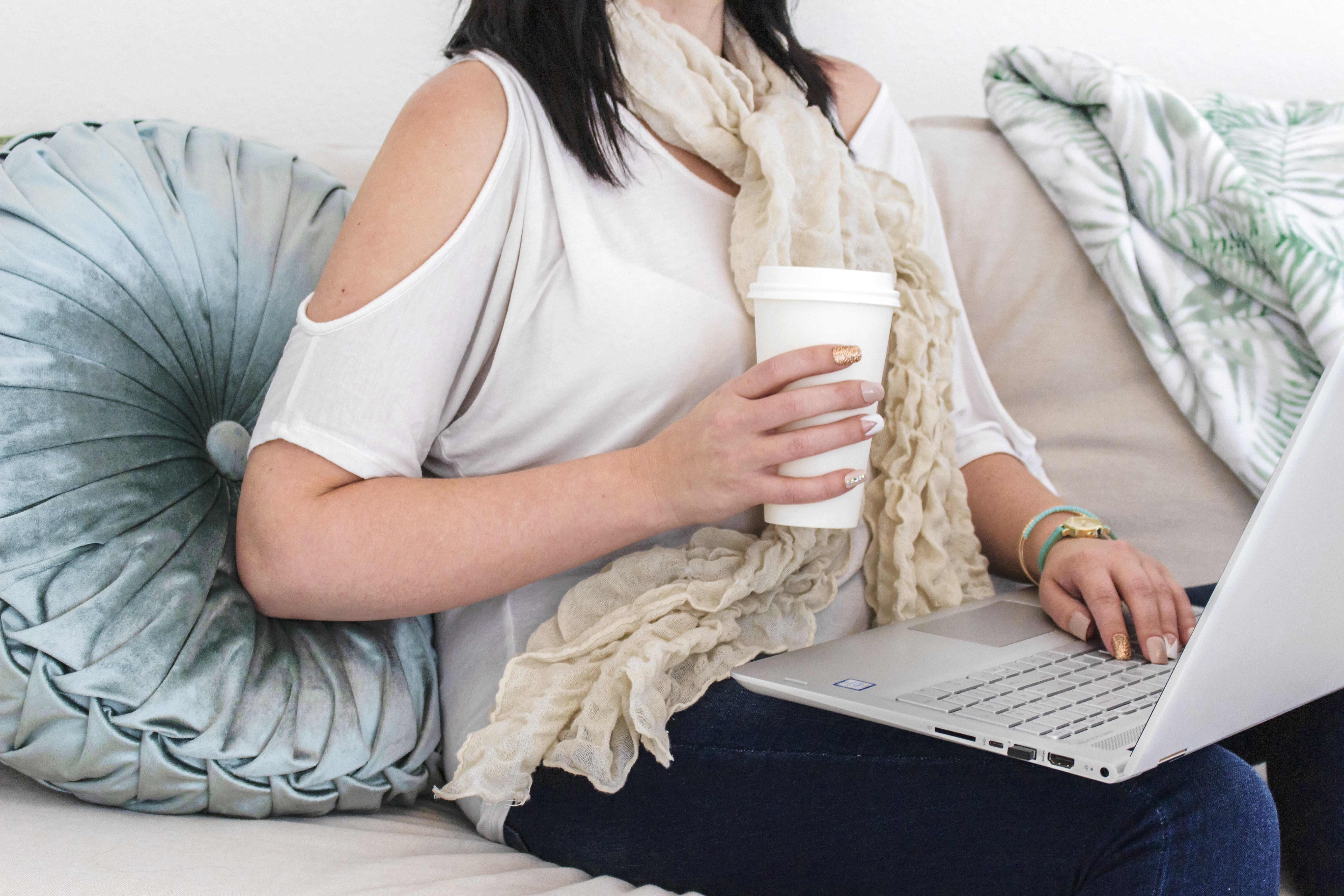 Each month we will have live workshops to help you get a handle on your time & actionable resources to help you take action and see results.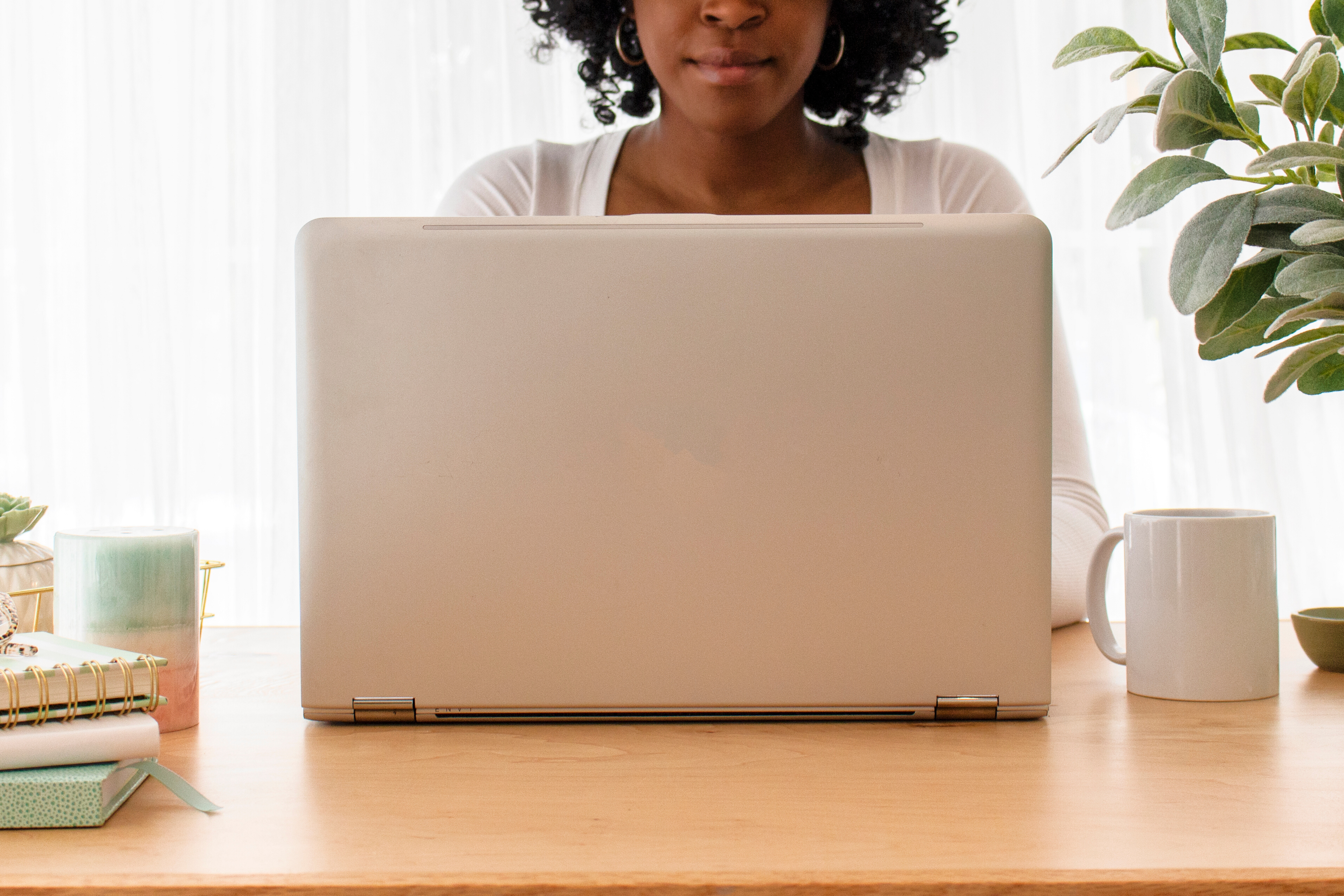 Each month we will have guest speakers offer workshops tailored to your needs. Some topics covered are homeschooling, budgeting, how to get up early and more!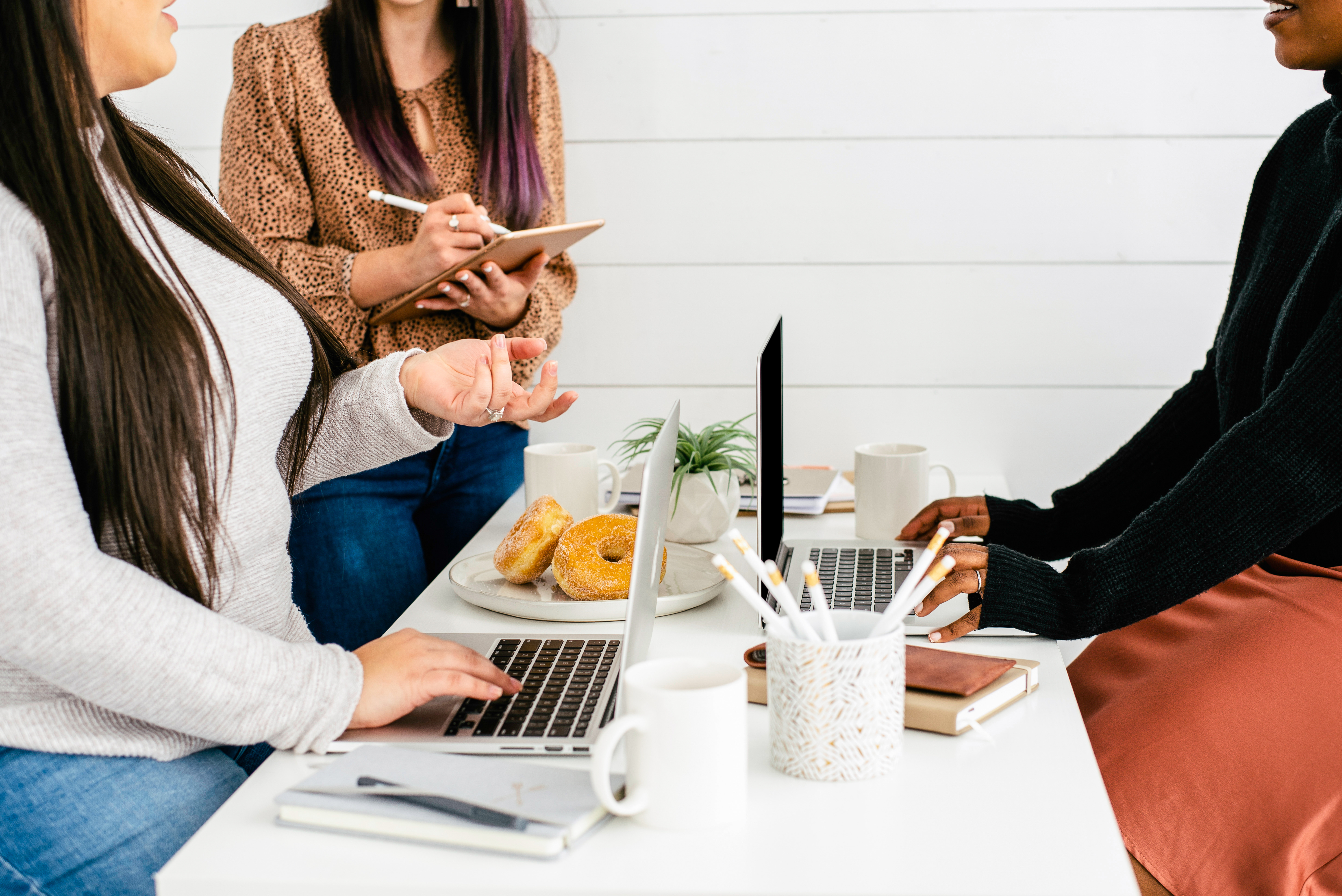 Plus you'll have the guidance and accountability from me, a veteran working homeschool mom & a community of like-minded moms who support YOU!
Show up and ask all of your questions and pretty soon you'll be answering them for others, too!
The year-round support and guidance you need to succeed in your working homeschool mom journey.
The Community
When you purchase the Coffee Club Membership, you get access to our private online community.
Including me. I'm there every single day answering questions, asking questions and finding ways to help you think outside the box.
But the community isn't just for finding answers to the questions that come up on a daily basis.
The community is going to be the place that you get to talk to like-minded people that are on the same journey as you.
You can bounce ideas around, ask for opinions, share your knowledge and celebrate your wins. With people that actually get it. Because they are working on the same goals.
Most of us don't have someone in our real lives that really understand what we're trying to do. Most of us feel very alone. The community will give you that connection that you are looking for. 
I think that is a vital key to working and homeschooling.
You Have A Choice
Let's be honest here. You need to work, and you want to keep homeschooling your kids.
Your life is going to be chaotic because it will always be changing. You have what feels like a million moving things.
So that leaves you with two options:
1. Keep searching the internet jumping from blog to blog or from one Facebook group to another trying to mesh some sort of plan together or
2. Get personal step-by-step guidance to help you figure out what you need to do and then manage your time so you can do them well, along with support from those on the same journey as you. 
Learning how to be intentional with your time is how you go from feeling too fried, trying to do all the things and too exhausted to play with your kids to having clear direction in your life.
Can you find all of this information for free? Probably. You can spend time hunting down the information on your own, experimenting along the way. 
But you'll waste a lot of time, and that is something you can't get back. You also won't have someone you can ask questions or a community that welcomes you, so you don't feel left alone on this journey. 


What Does the Membership Offer?
The Coffee Club membership gives you access to all our current workshops and any future ones as they are developed. But, it is so much more. It offers a community of year-round support and guidance you need to succeed in your working homeschool mom journey.
Are You In?
I love connecting with working moms who are homeschooling. I love sharing what is working for us and what isn't. 
One of the hardest parts of being a working homeschool mom is feeling like you are the only one on this journey. 
You need someone in your corner, cheering you on and leading by example. Someone that not only gets it but gets exactly what you are trying to do. 
So now it's up to you.
Do you want to keep plugging away alone, trying to find a way to manage your career, inspire your kids to keep learning, and doing all the mom stuff?
Or do you want a community to walk you through step-by-step with personal guidance and mentorship, all in one place?
Frequently Asked Questions
When does the membership start and finish?
The membership starts as soon as you enroll and ends when you decide you no longer want access! As long as you are enrolled as a member, you have access to courses, downloads, and workshops.
How long do I have access to the course?
As long as you want! After enrolling, you have unlimited access to all the resources included for as long as you continue to be a member - across any and all devices you own.
What if I am unhappy with the course?
We would never want you to be unhappy! You may discontinue your membership at any time. You will have access to the courses for the remainder of the month that you have paid for. If you are unsatisfied with your purchase, contact us in the first 14 days and we will give you a full refund.
What if I cancel my membership, can I get access to the courses?
We will be sorry to see you go, but you can always re-enroll in our membership at any time. We understand if you might need to take a break and come back at a later time. Anything you downloaded is yours to keep!
How do I cancel my membership?
We are sorry to see you go but understand that you may need a break. Canceling your membership is easy and you can find the step by step process included in the "Support & FAQ" Lesson inside the membership.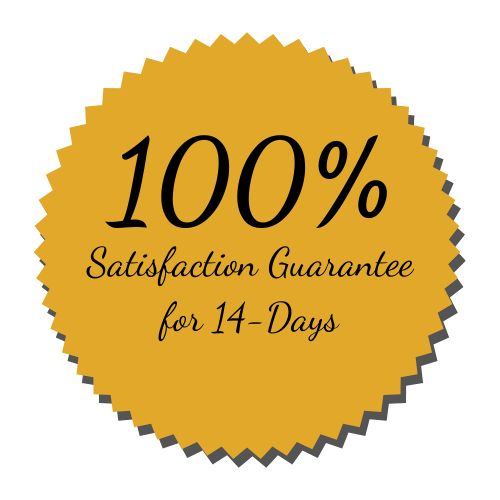 100% Satisfaction Guarantee for 14-Days
We understand that not every course is the perfect fit. Due to the digital nature of this product, we are limited in how long we can offer a refund. If you don't find that the course fits for your needs, please let us know within 14 days of purchase for a full refund. After that time, we will not be able to offer a full refund.