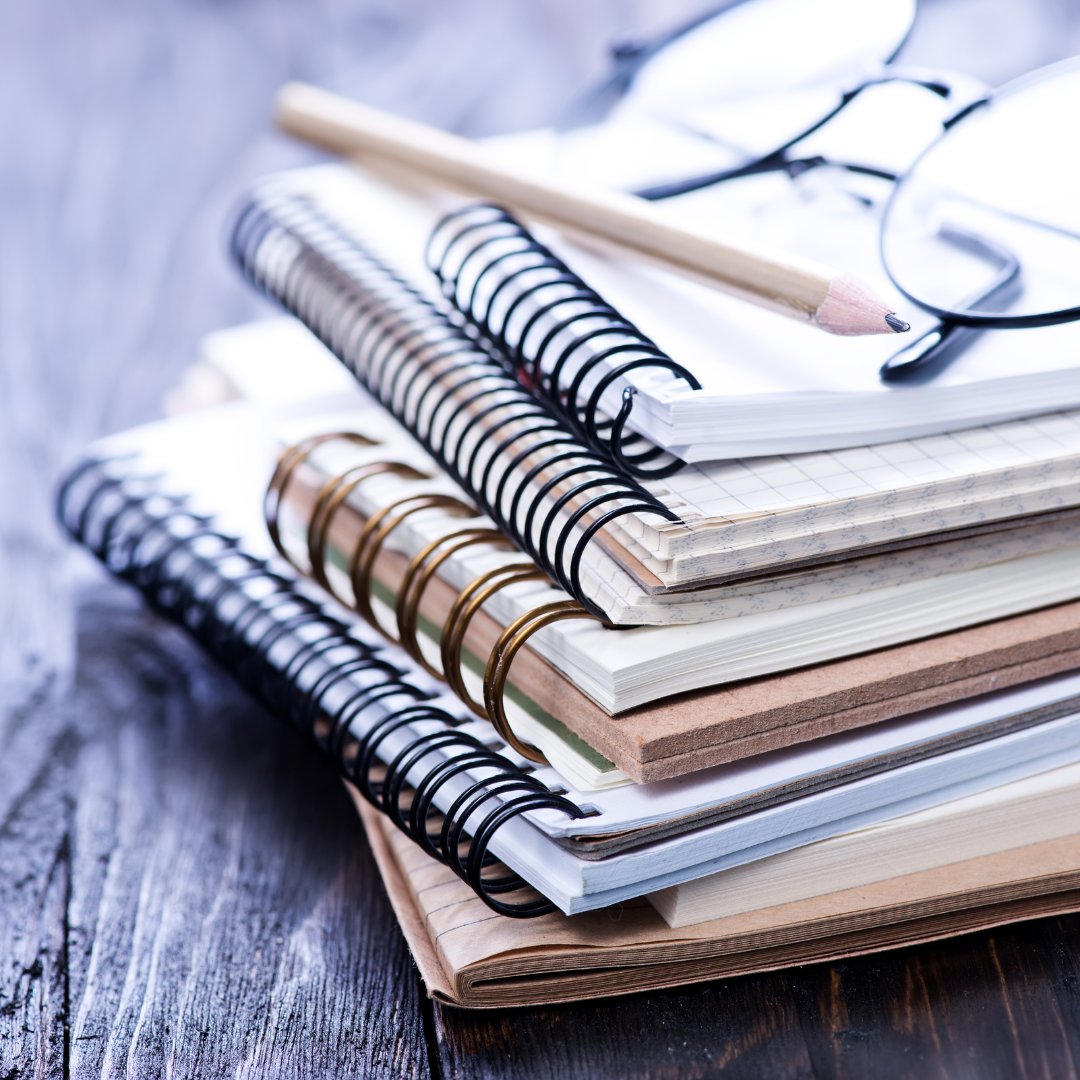 How many planners do you have right now?


Are you using them? Or are they sitting on your shelf collecting dust?
I used to
love
buying planners.


Every time I bought a new planner I would swear that this is THE ONE that will change my life!
I was excited to organize my homeschool, cross off each homeschool lesson and actually get things done!

I believed that all my hopes and dreams for my homeschool will come true!!


Until I started using the planner and I realized my absolutely amazingly perfect planner wasn't so perfect after all. 
The Problem With Planners
As a homeschool mom who is also working, I need more than a weekly and monthly layout. You, too?


What happens when you need to record attendance AND you need high school transcript pages that aren't included in your planner?
When you want to plan a unit study AND keep track of your homeschool supplies? 
You go to a website and print off the sheet, right? And a few weeks later, you've got papers everywhere, and you can't find anything! 


The problem with planners is they are designed one way. 
Once you get them, that's it!


If the layout or the pages don't work for you, you need to buy another planner!
But not anymore.
You need a planner as flexible as you.
You need one spot to gather all the things.
And you need to be able to pick and choose what you really need. 
You Need The Homeschool Planner For Working Moms!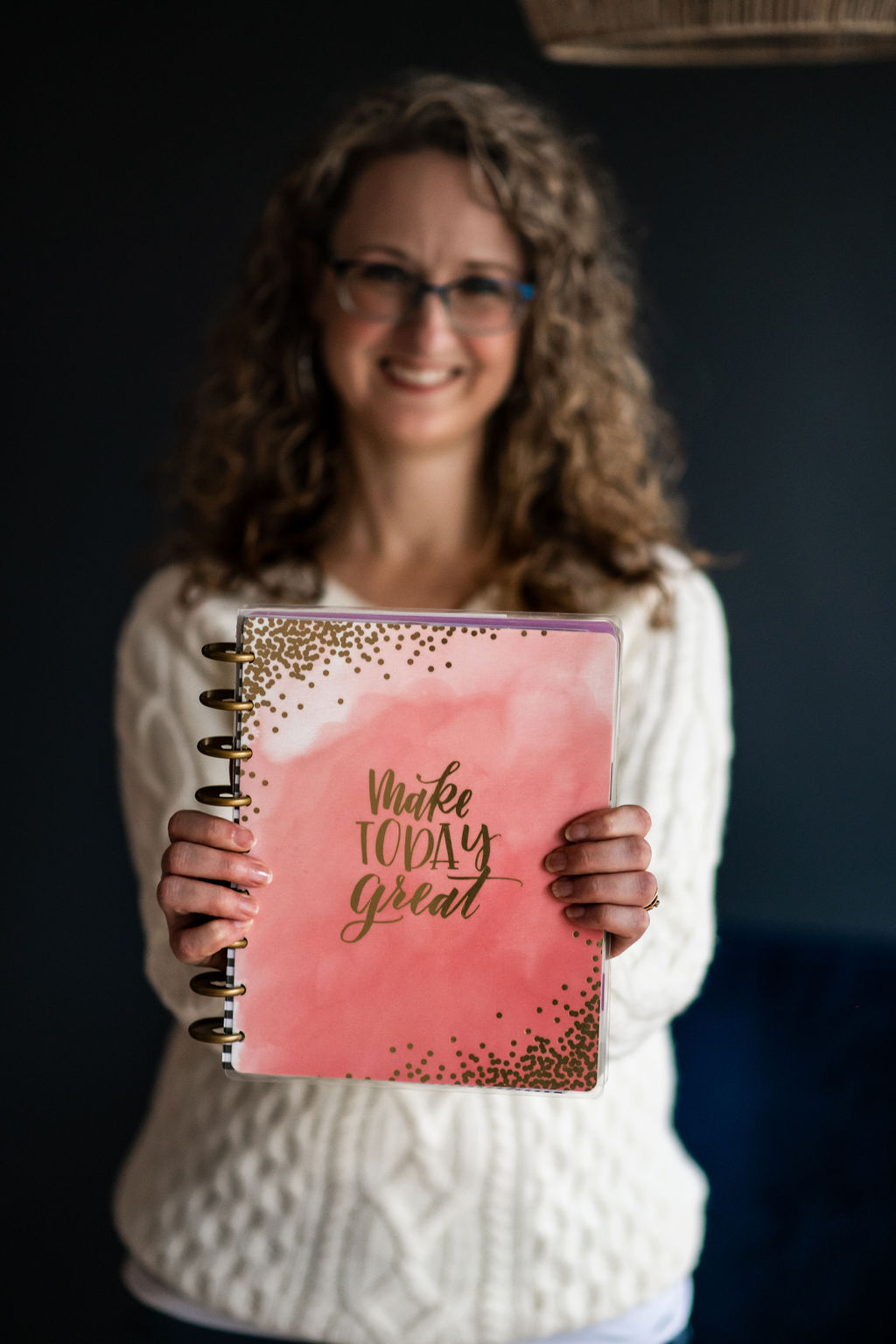 Customizable. Simple. Clear.
I created the Homeschool Planner For Working Moms because I was tired of juggling multiple planners for my working mom life.
Over the last 14 years of working full time, running my own business, and homeschooling my kids, I discovered that I needed a flexible planner that fit my life.
The Key Is A Printable Planner
A printable planner allows you to design the best planner for you.
You can print the pages you want and leave the pages you don't want.
The Homeschool Planner For Working Mom provides a single place to plan and organize your homeschool, family life, and work schedule.
One of my favorite features about this printable planner is that it is more than homeschooling planning sheets.
This planner has unlimited flexibility.
Simply print out the pages you need and place them in your favorite binder.
Adjustable. Flexible. Designed by you for you.
The Homeschool Planner For Working Moms includes:


2022, 2023 year at a glance pages 

12 undated monthly planning pages

weekly planner (4 styles)

homeschool subject planning pages

hourly tracking sheet (time log) 

an attendance sheet 

homeschool goals planning page
homeschool interest planning page
homeschool subject planning page

quarterly planner 

monthly review sheet

homeschool skills

reading log 

field trip planning sheet 

library book tracker 

supplies list 

physical education tracker 

unit study planner 

community volunteer tracker 

curriculum planning sheet 

high school planning pages 

high school transcript pages 
And more!


Bonus! LIVE Virtual Homeschool Planning Days
The best way to learn something is to do it together!
With the purchase of this program, you will receive access to Virtual Homeschool Planning Days.
In these live virtual group sessions, I will walk you through how to plan out your homeschool as a working mom-we will talk it through - with time for you to ask me questions.
Normally, a session like this with me would cost at least $95 (often more). But because you already purchased The Homeschool Planner For Working Moms you get these days for FREE (exact date will be sent over email).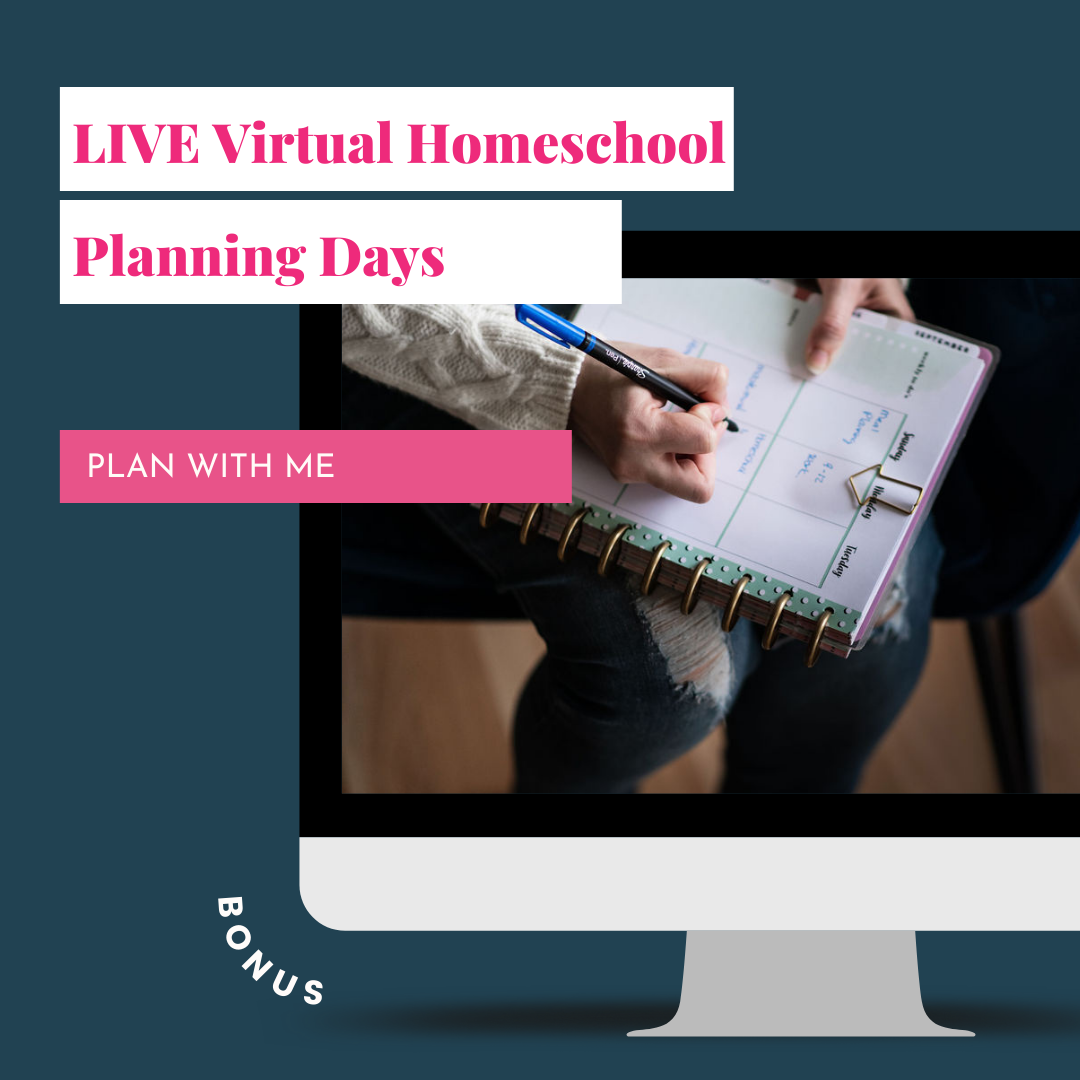 Here is what's included:
Available in days

days after you enroll

Welcome To Homeschool Planning For Working Moms
Available in days

days after you enroll

Download Your Homeschool Planner
Available in days

days after you enroll

Bonus: Homeschool Getting Started Kit
Frequently Asked Questions:
How will I get my planner after I purchase?
The access to your planner will come via email! You'll be given access to a dashboard where you can download your purchase anytime you want and on any device.
Are the forms in the digital planner fillable?
No. This digital planner is for printing and writing in. 
How do I use my planner?
I'm so glad you asked. Inside your course you will find a video walk through of how to use each page in the homeschool planner.
Do you offer refunds?
I offer a 10 day money back guarantee because I seriously LOVE this product and know it's totally worth it. 
100% Satisfaction Guarantee
We understand that not every product is the perfect fit. Due to the digital nature of this product, we are limited in how long we can offer a refund. If you don't find that the course fits for your family, please let us know within 10 days of purchase for a full refund. After that time, we will not be able to offer a full refund.